Lightweight WordPress performance plugin.
Slow WordPress sites have higher bounce rates and fewer conversions. The Perfmatters plugin was created by web performance geeks to speed up your site!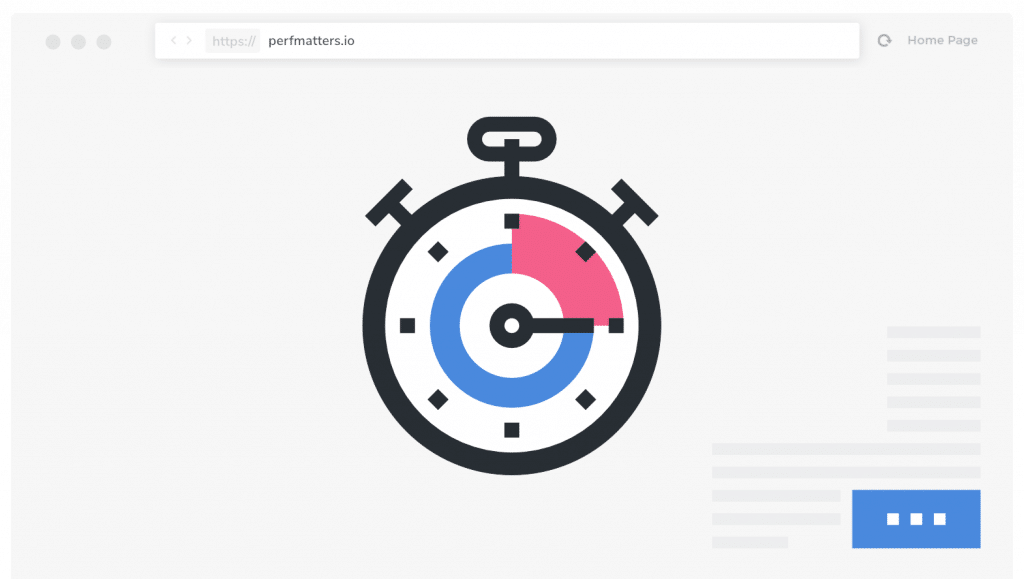 Easy Dashboard
A minimal and easy to use dashboard with one-click toggles (no admin menu clutter). You don't have to be tech-savvy to use Perfmatters.
Speed
Increases the speed of your site by reducing HTTP requests, disabling plugins, stripping out code, and optimizing your database.
Lightweight
We are all about no bloat! Only clean, valid, and lightweight code. No JavaScript on the front-end of your site.
Support
Support straight from the developers of the plugin. We have over 20 years of experience working in WordPress.
Frequent Updates
We love new things too! And that's why we push out more updates and new features than anyone we know of.
Compatibility
We code and test our plugins to work with all themes and plugins. It is designed to work alongside your caching plugin.
Kind words from our happy customers.
Perfmatters is an essential part of my WordPress toolbox. I use it on every website because it allows me to cut bloat and speed up my sites without technical headaches. – bloggingwizard.com

Adam Connell
Founder, Blogging Wizard

Chad Barnes
Head Honcho, SkyrocketWP
Awesome! perfmatters couldn't have been easier to set up—really clean design and to-the-point documentation. We took the recommendations from the documentation and reduced our requests by 10% and shaved 12% from our page speed—down from 1s to 864ms. – skyrocketwp.com
The Perfmatters plugin has completely changed the way I optimize my WordPress sites, often taking PageSpeed Insights scores from barely passing to perfect with the swap of a few toggles. Unlike some tools that only "mask" issues, Perfmatters treats the causes of a slow website so you can avoid the issues altogether. As if that wasn't enough, the support and documentation set the standard for best-in-class. – theadminbar.com

Kyle Van Deusen
Co-founder, The Admin Bar

Massimo Villa
Webmaster, altsetup
To produce good content, we have great authors. To serve it fast to
visitors, we have Perfmatters. After the last update, all speed tests give us 100 on both desktop and mobile. UX and support are top-notch; they help out with everything regarding performance. – altsetup.com
Get the #1 web performance plugin for WordPress
We have over 19 years of experience speeding up and optimizing WordPress sites. Performance really does matter, and we don't settle for anything but lightning fast.