Your CDN provider should be able to provide you with your CDN URL, which you can use in the Perfmatters plugin.
Add your CDN URL
Follow the steps below to add your CDN URL in Perfmatters.
Step 1
Click into the Perfmatters plugin settings.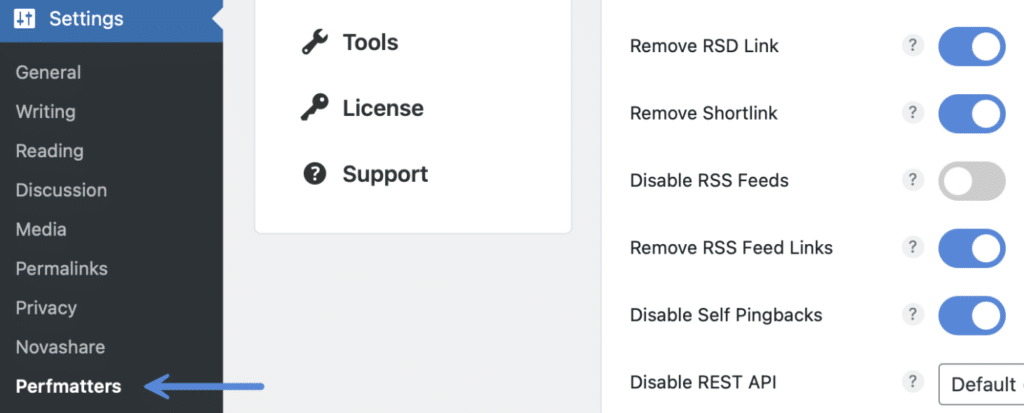 Step 2
Click on the "CDN" submenu.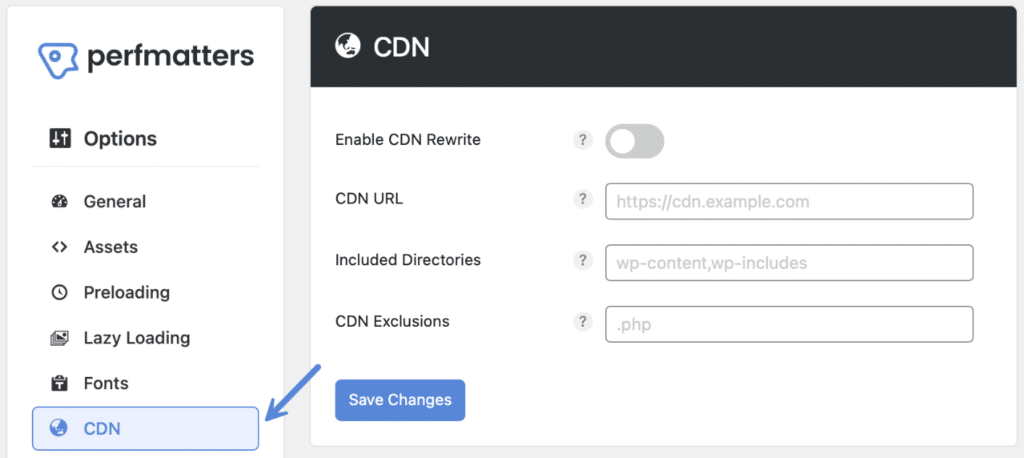 Step 3
In the "CDN URL" field, enter your CDN URL without the trailing backslash. Example: https://cdn.example.com

If you're using another plugin that has a CDN integration, you will want to enable it in one or the other, but not both.
Step 4
Scroll down and click "Save Changes."
Make sure you also toggle on CDN rewrite.