WooCommerce by default comes with a lot of widgets installed. A lot of times these aren't used anywhere as themes have their own code to display products. They can add back-end load and front-end load if you have them in sidebars or footers.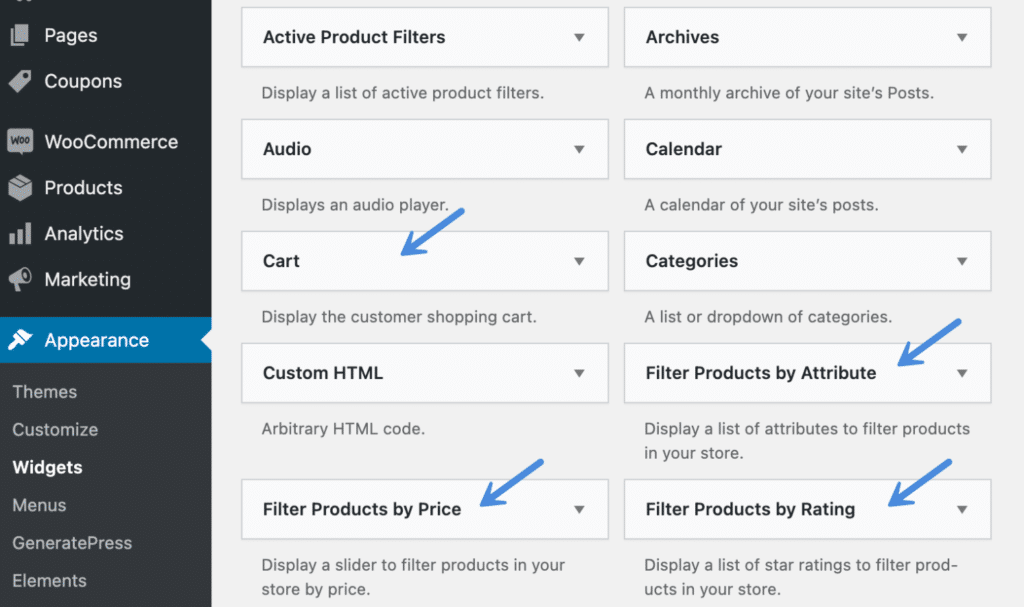 You can easily disable the following WooCommerce widgets globally with a single click:
Active product filters
Cart
Filter products by attribute
Filter products by price
Filter products by ratings
Product categories
Product search
Product tag cloud
Products
Products by rating
Recent product reviews
Recently viewed products
Disable WooCommerce widgets
Follow the steps below to disable WooCommerce widgets. This applies to both the back-end and front-end. Make sure you have WooCommerce installed and activated first.
Step 1
Click into the Perfmatters plugin settings.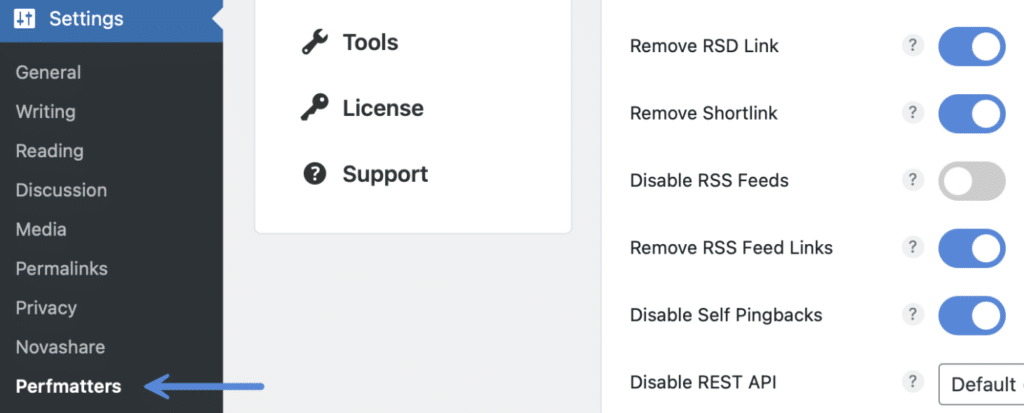 Step 2
Make sure you're on the "General" submenu.

Step 3
Scroll down to the "WooCommerce" section and toggle on "Disable Widgets."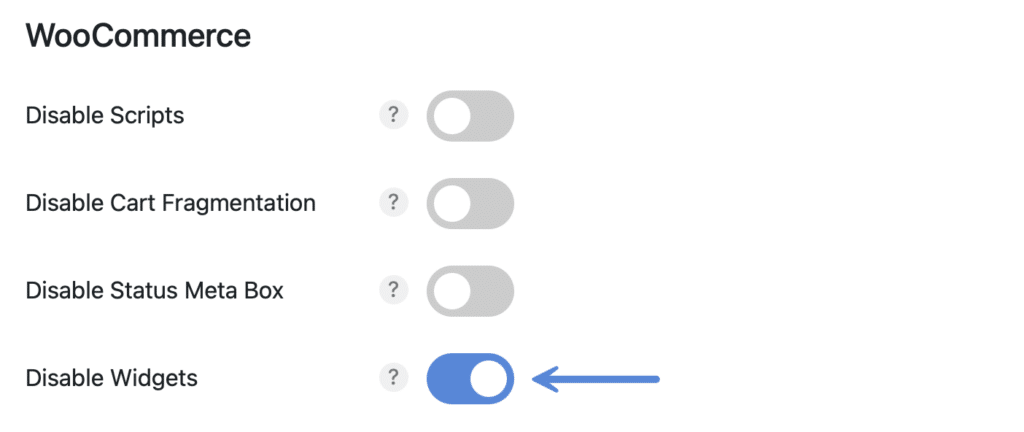 Step 4
Scroll down and click "Save Changes."