Admin bar menus in WordPress can be great for providing shortcuts to commonly used features (such as clearing Used CSS or accessing the Script Manager). However, sometimes this area can get quite cluttered, and therefore we have an option to completely hide the Perfmatters admin bar.

Hide Perfmatters admin bar
Follow the steps below to hide the Perfmatters admin bar.
Step 1
Click into the Perfmatters plugin settings.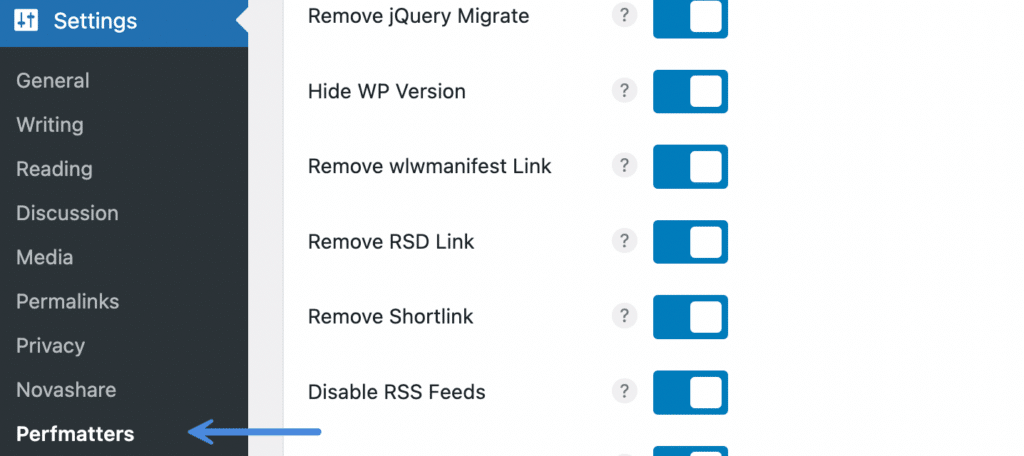 Step 2
Click into the "Tools" page.

Step 3
Make sure you're on the "Plugin" tab.

Step 4
Toggle on the "Hide Admin Bar Menu" option.

Step 5
Scroll down and click "Save Changes."