By default, the following tag shows up in every WordPress install.
<link 

rel

="

wlwmanifest

" 

type

="

application/wlwmanifest+xml

" 

href

="https://yourdomain.com/wp-includes/wlwmanifest.xml" />
The above link is actually used by Windows Live Writer. If you don't know use Windows Live Writer, which we are guessing you don't, this is just unnecessary code.

Remove wlwmanifest link
Follow the steps below to remove the wlwmanifest link.
Step 1
Click into the Perfmatters plugin settings.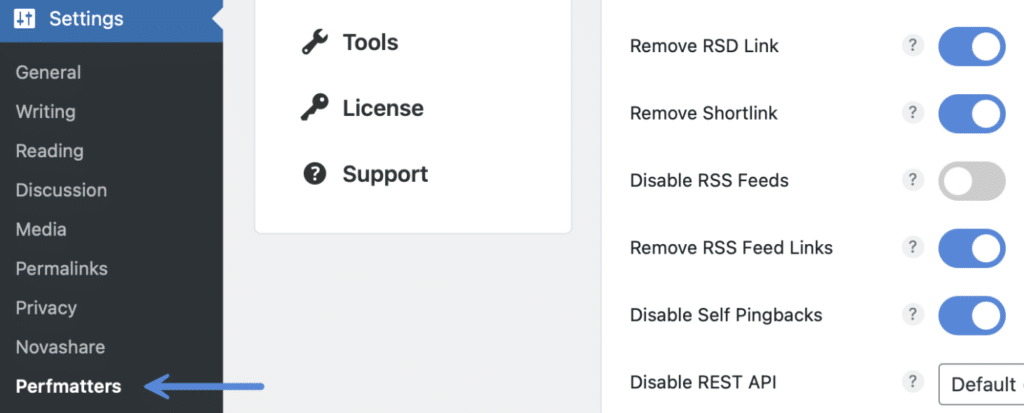 Step 2
Make sure you're on the "General" submenu.

Step 3
Toggle on "Remove wlwmanifest Link."

Step 4
Scroll down and click "Save Changes."