Whether you're reinstalling the plugin or troubleshooting, you might need to clear everything and start over.
Restore default options
Follow the steps below to restore all plugin options to their default settings.
Step 1
Click into the Perfmatters plugin settings.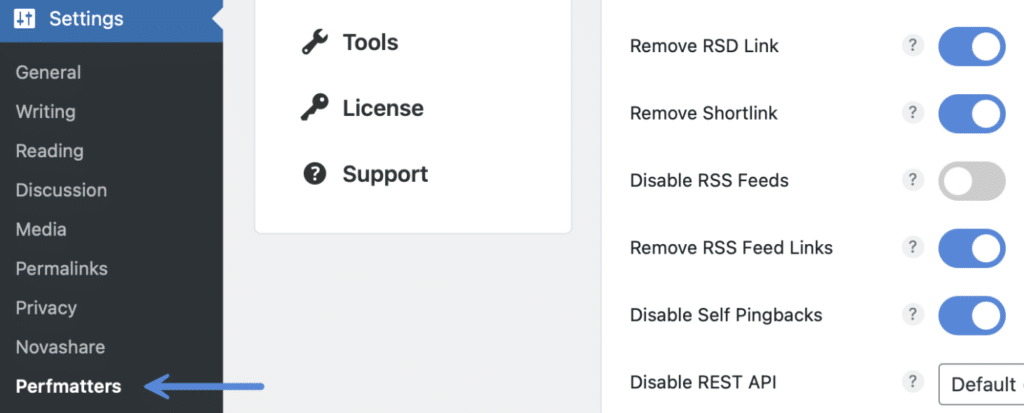 Step 2
Click on the "Tools" submenu.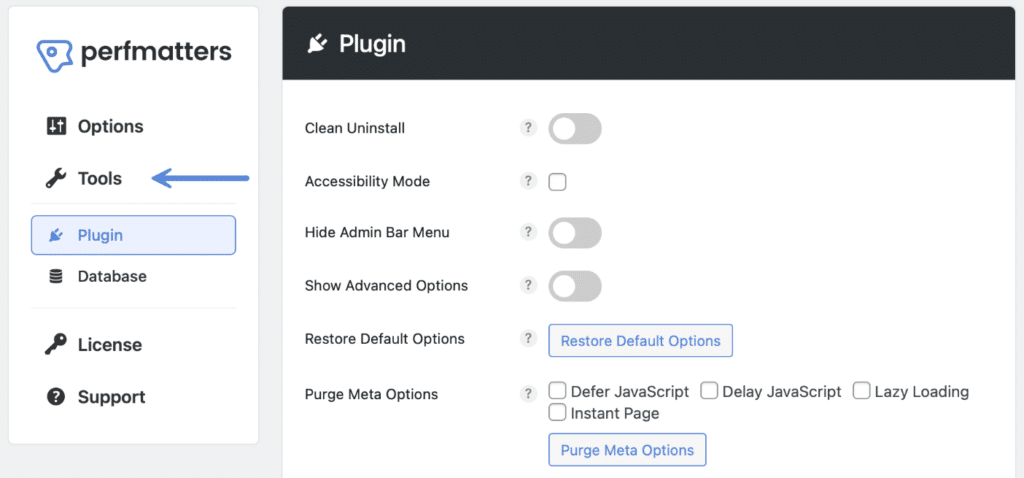 Step 3
Make sure you're on the "Plugin" submenu.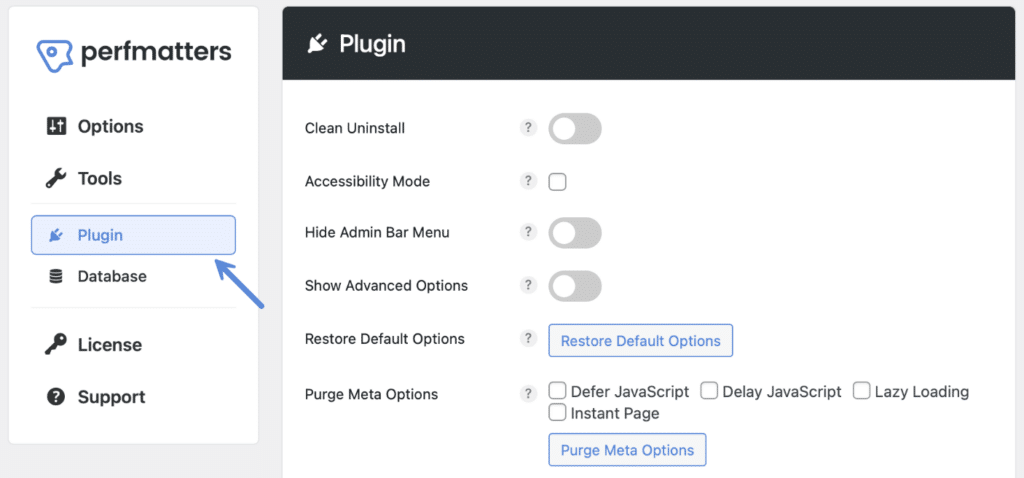 Step 4
Click "Restore Default Options."

Step 5
You will be prompted to confirm. This will remove all existing plugin options and restore them to their default states. Click "OK."