Similar to how WordPress generates RSS feeds, it also generates RSS feed links for your pages/posts, comments, tags, etc. You can leave your RSS feeds enabled and still remove the RSS feed links. The purpose of this is to remove additional and probably unused code from your site.
These are sometimes used by 3rd party services so you might want to test it out.
Remove RSS feed links
Follow the steps below to remove RSS feed links.
Step 1
Click into the Perfmatters plugin settings.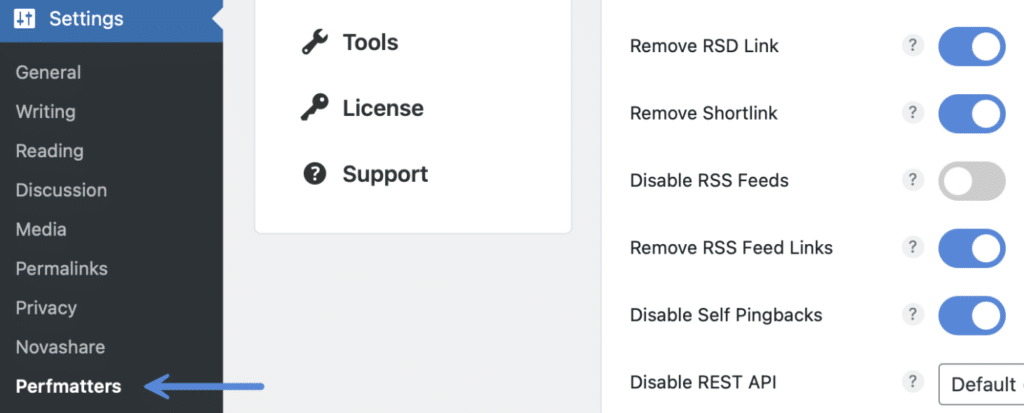 Step 2
Make sure you're on the "General" submenu.

Step 3
Scroll down and toggle on "Remove RSS Feed Links."

Step 4
Scroll down and click "Save Changes."