WordPress comments, by default, include a website field. This also creates a link on the author's name.
First off, this is bad for spam, as many users will attempt to comment on your site to get a backlink. While this link has a nofollow attribute, many commenters don't care. And you'll end up getting spam like this below which had the website field visible.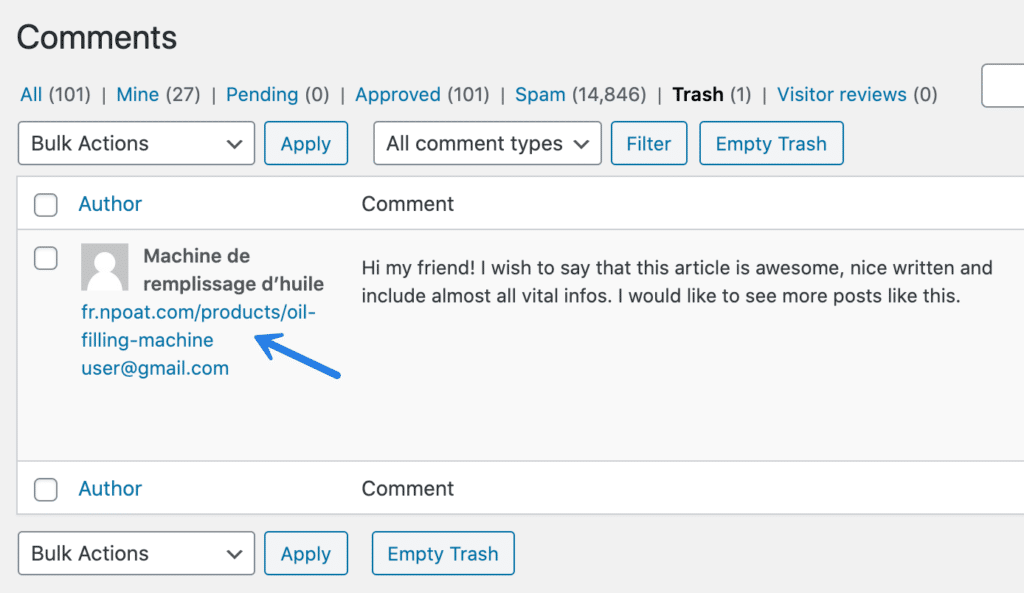 Second, this can also impact performance in a roundabout way as bots will regularly scan comments on your site if this field exists.
In our Perfmatters plugin, you can simply remove comment URLs altogether. This will make it apparent to a commenter that there is no backlink involved.
How to remove comment URLs
Follow the steps below to remove comment URLs.
Step 1
Click into the Perfmatters plugin settings.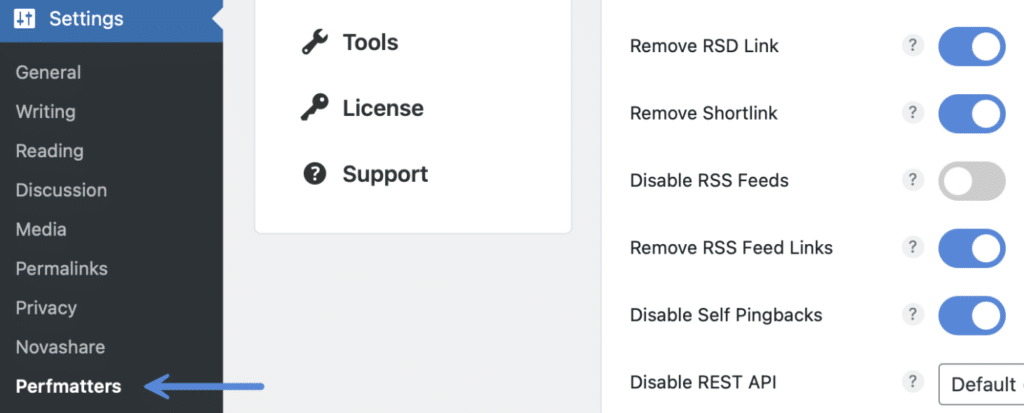 Step 2
Make sure you're on the "General" submenu.

Step 3
Scroll down and toggle on "Remove Comment URLs."

Step 4
Scroll down and click "Save Changes."
Before
Below is how a comment form in WordPress looks by default.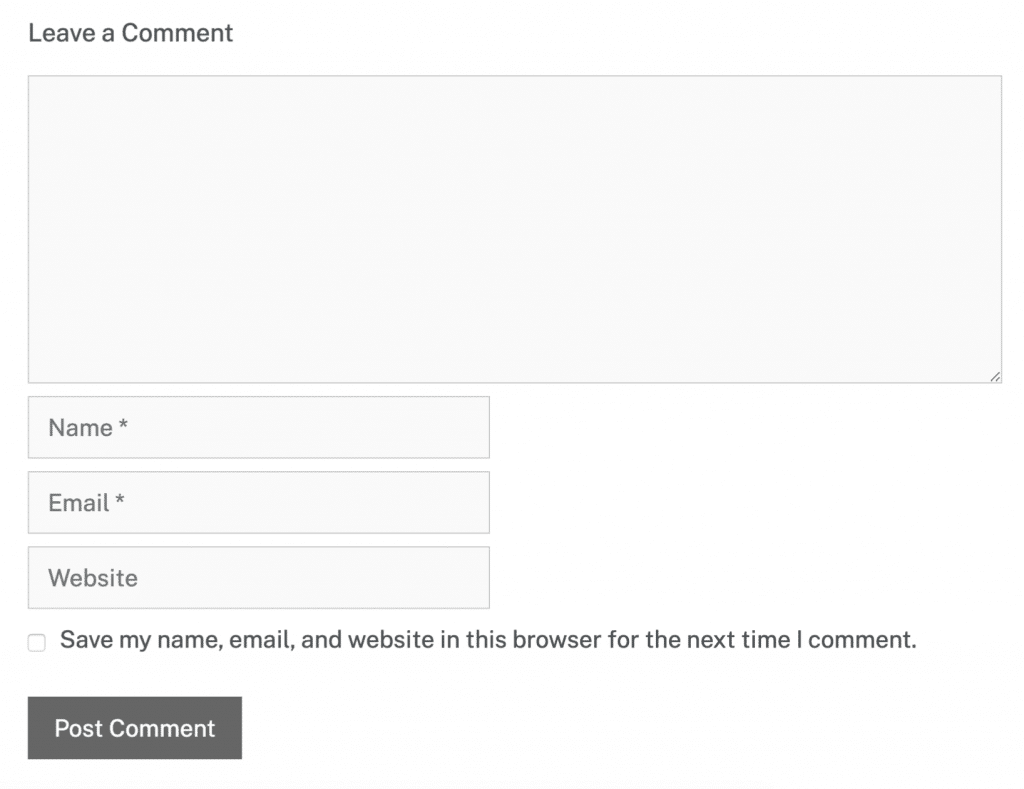 After
Below is how a comment form in WordPress looks after you have removed the website field (comment URL).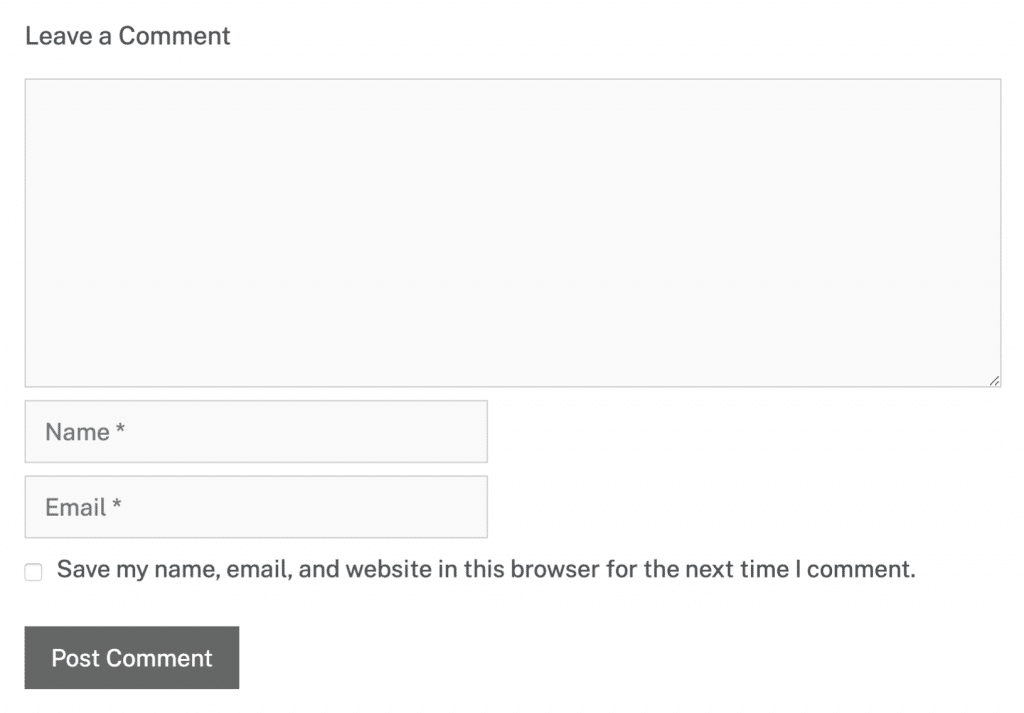 Another alternative would be to disable comments altogether.