Spam comments are one of those annoying things that every website owner has to deal with when running a blog on their WordPress site. First off, you need to figure out how to protect your site from spam, but second, you need a good way to automatically clean up your spam comments because no solutions are perfect.

To protect your site from spam, we recommend the following plugins:
Premium plugin: Akismet ($5 per month per site or $50 per month for unlimited sites)
Free plugin: Antispam Bee
Even with a good plugin, you are still going to get some spam that comes through. That is just part of running a blog as no algorithm is going to catching everything.
Delete WordPress spam comments
Follow the steps below on how to delete spam comments on your WordPress site. This includes comments made anywhere on your site that have been flagged as spam, including posts, pages, and custom post types.
Important: These functions make permanent changes that cannot be reverted! Back up your database before proceeding.
Step 1
Click into the Perfmatters plugin settings.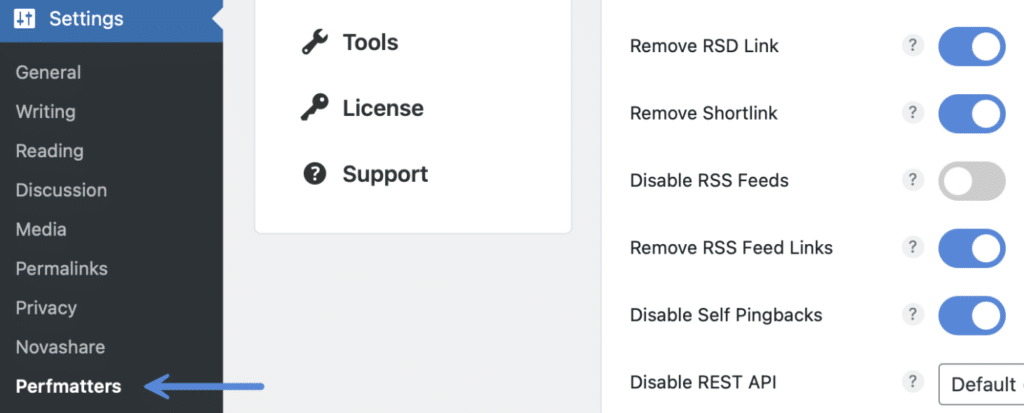 Step 2
Click on the "Tools" submenu.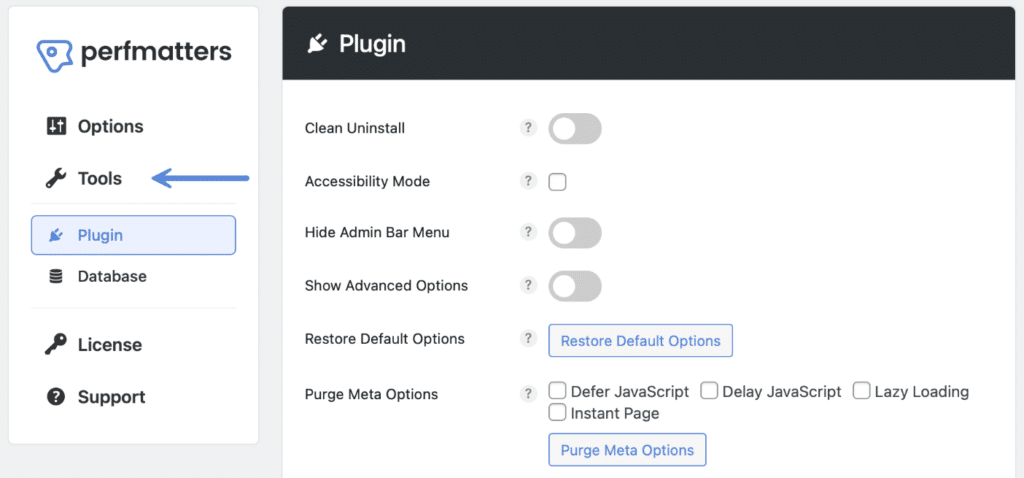 Step 3
Click on the "Database" submenu.

Step 4
Toggle on "Spam Comments." The number of comments flagged as spam will show up to the right of it.

Step 5
Scroll down and click "Optimize Now."

The process will run in the background. You don't need to stay in the plugin while it's running or worry about leaving the window open.

It will let you know when it's finished with a notification at the top of the Perfmatters plugin settings.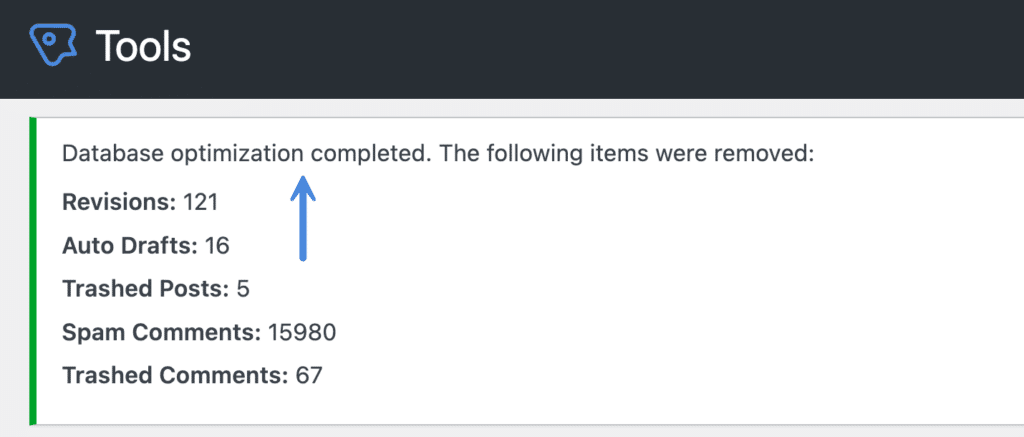 Check out our documentation on WordPress database optimization for other easy ways to clean up your database with Perfmatters. You can also delete your spam comments on an automated schedule.