We wouldn't be following our own advice without having a clean uninstall option. 😉
Perform a Clean Uninstall of Perfmatters
When enabled, this will cause all Perfmatters options data to be removed from your database when the plugin is uninstalled. Follow the steps below.
Step 1
Click into "Settings → Perfmatters." Then click on the "Extras" tab. Enable the "Clean Uninstall" option and click "Save Changes."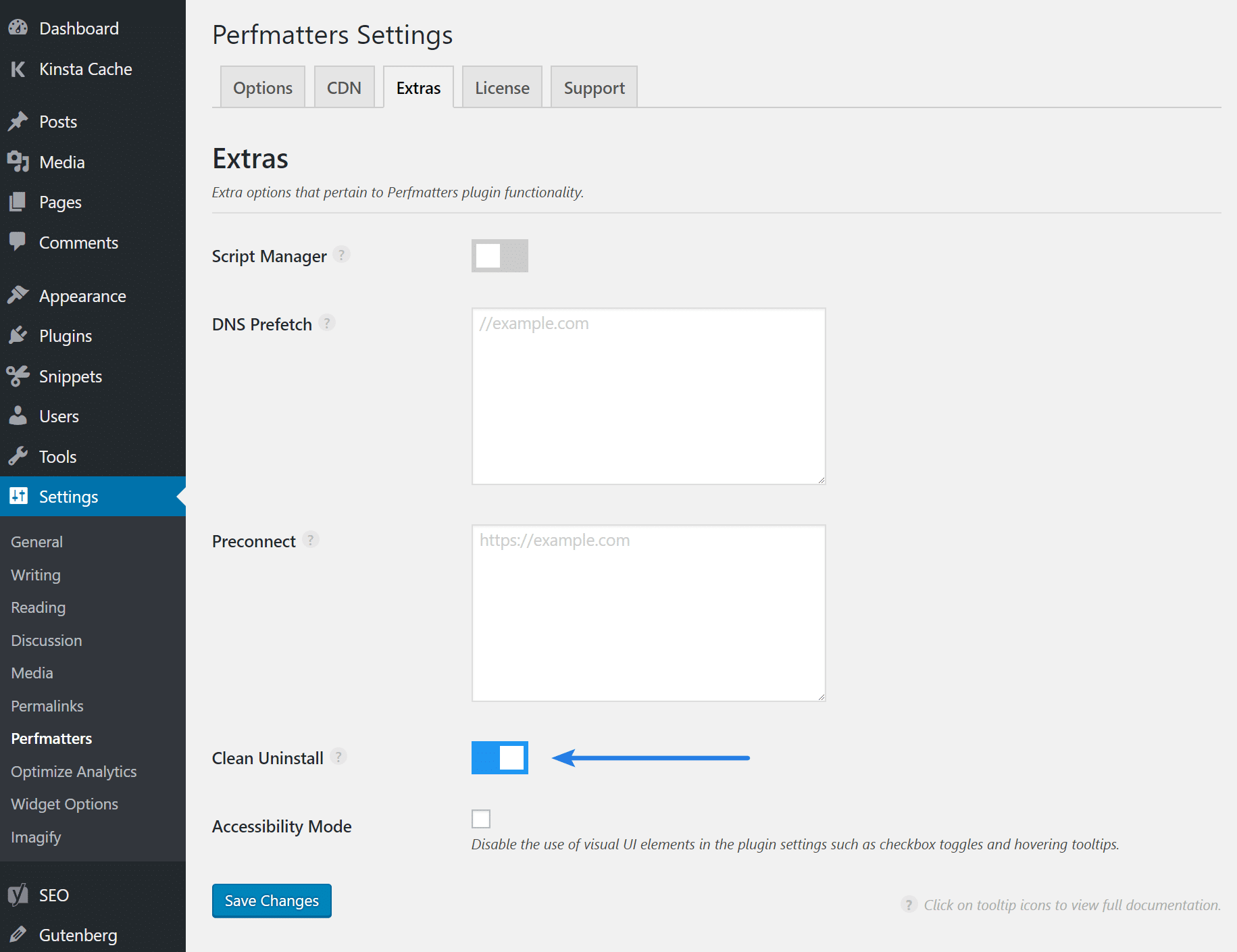 Step 2
Click into "Plugins → Installed Plugins." Deactivate the Perfmatters plugin and then click "Delete." All the database options, settings, etc. will then be removed.